While most of my fellow demonstrators were having fun at the first On Stage Live event in Brussels, I was holding my monthly class at the Beacon Centre in Harrow. It was lovely to have some more new people joining us, and it was rather lucky that we'd been double booked and moved to a larger room. My next event is on 3rd December, and if you are looking for card classes in Harrow or North West London, then please do join my group on Meetup so I can keep you updated on our events!
After last month's Stamp-a-Stack, we swapped to 3D items. We started off making some cute boxes using the Gift Box Punch Board. Everyone got to choose a pattern from the Merry Moments Designer Series Paper Stack, but here are all the patterns together for you to see.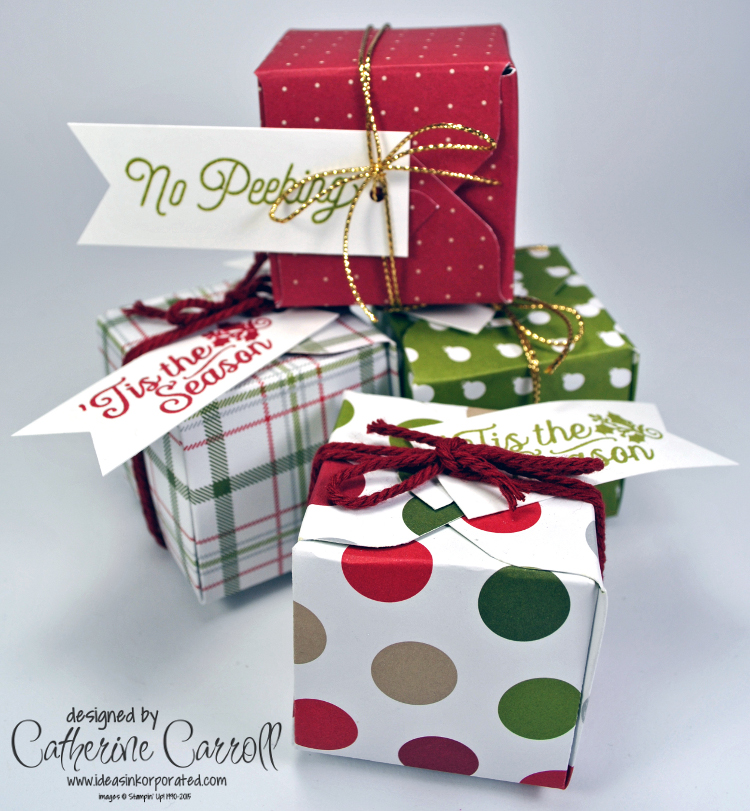 The DSP stacks are 6"x6", which is the smallest size listed on the punch board and makes it really quick easy to make a whole stack of these boxes in next to no time at all. Cherry Cobbler and Old Olive just scream Christmas paired together like this. The Gold Cording Trim adds a bit of festive sparkle as well.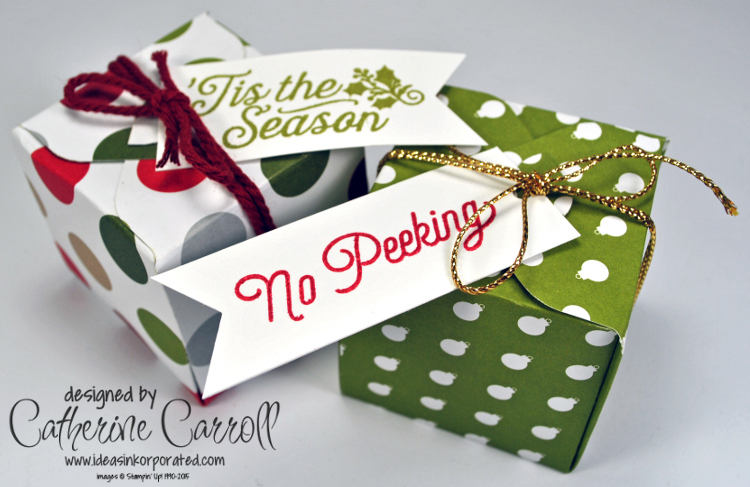 We used the Oh What Fun stamp set to create some tiny tags to add to our boxes. Of course, the ends were punched with the Triple Banner Punch - no more guesswork needed.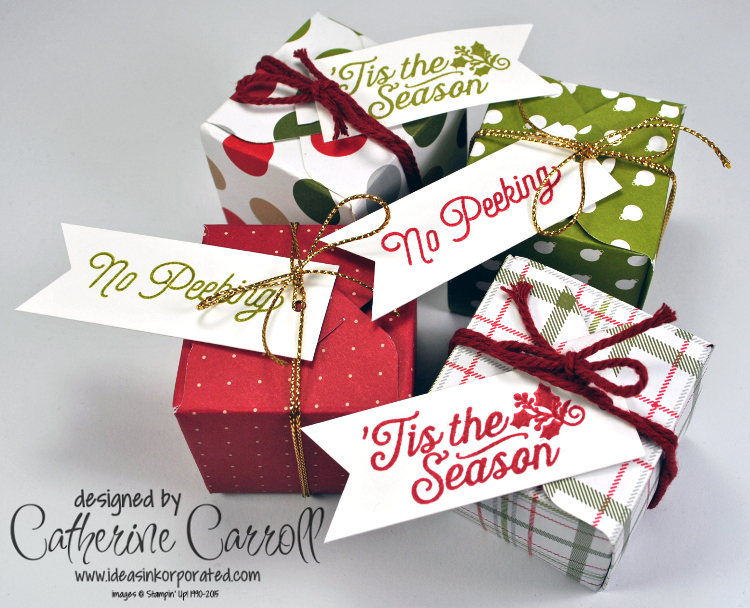 These are all ready to go for my department Christmas dinner in December - all I have to do is to decide what to put inside...!